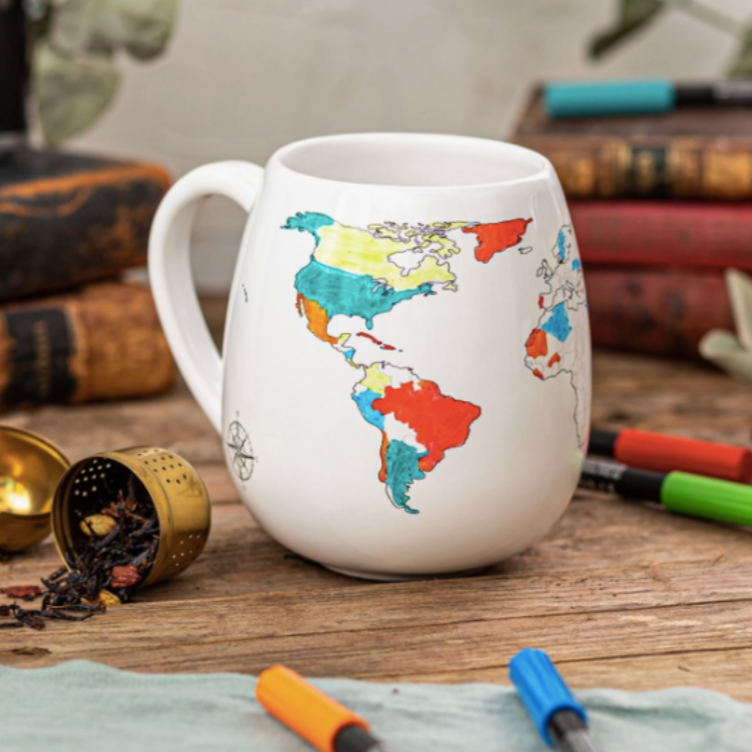 Wanderlust Color In Where You've Been Travel Mug - World
Designed in England and made in Poland.  Perfect way to capture where you've been or your bucket list of where you want to go around the world. This amazing keepsake mug is great for wanderlusts everywhere
• Mug capacity: 500 ml/16.9 oz.
• Microwave and dishwasher safe
• Green ceramic brushpen included
How it works*:
• Color in the places you have visited
• Let the ink dry for about 15 minutes
• Bake at 160°C / 320°F in a pre-heated oven for 25 minutes. Leave to cool in the oven
• Your mug is now personalized! You can put it in the microwave and the dishwasher and the colors won't fade
• Repeat the process every time you visit a new place
*Instructions included in the packaging.