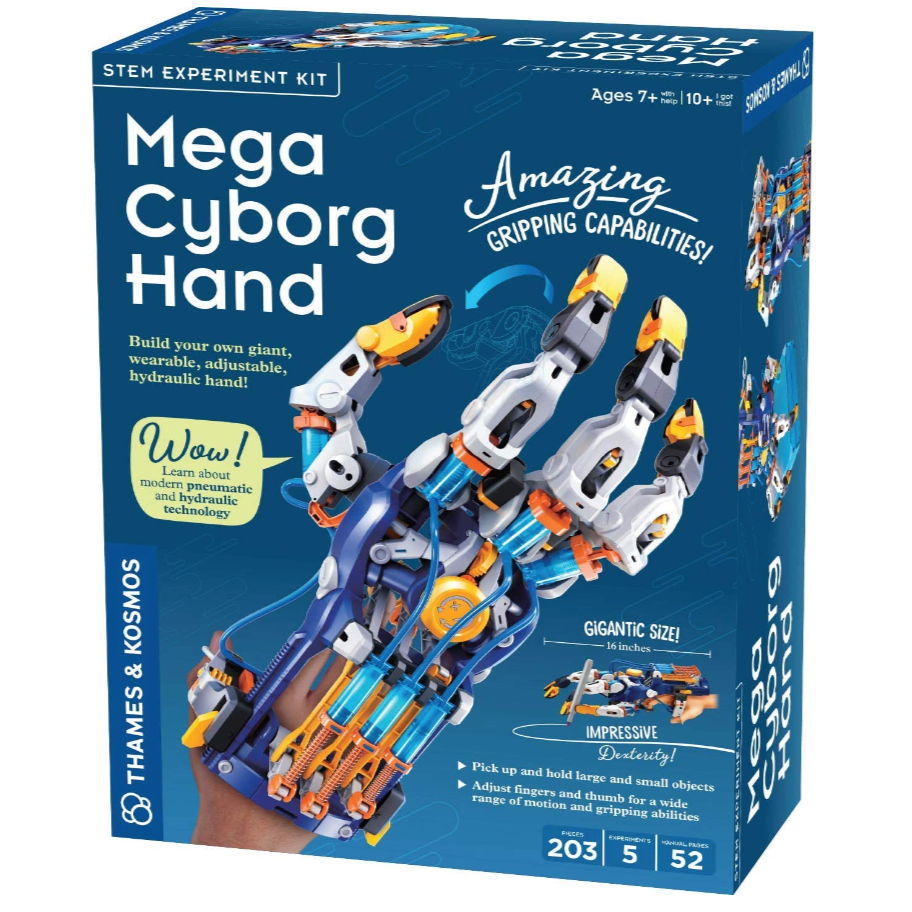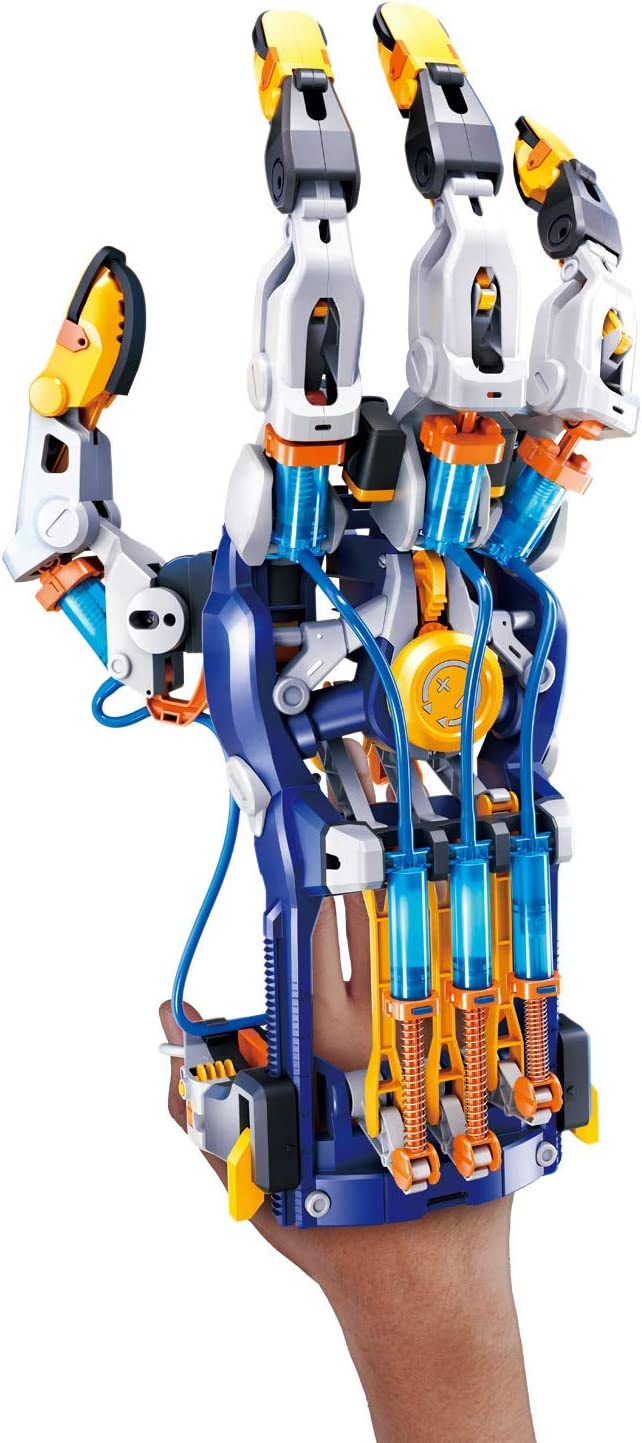 Mega Cyborg Hand
From England, The Mega Cyborg Hand is the Toy Association's STEAM Toy Of The Year Winner!
Build your own awesome, wearable mechanical hand that you operate with your own fingers.No motors, no batteries — just the power of air pressure, water, and your own hands! Hydraulic pistons enable the mechanical fingers to open and close and grip objects with enough force to lift them. Every finger joint can be adjusted to different angles for precision movement.
Three configurations: right hand, left hand, and claw-like; adjustable to fit virtually any human hand.