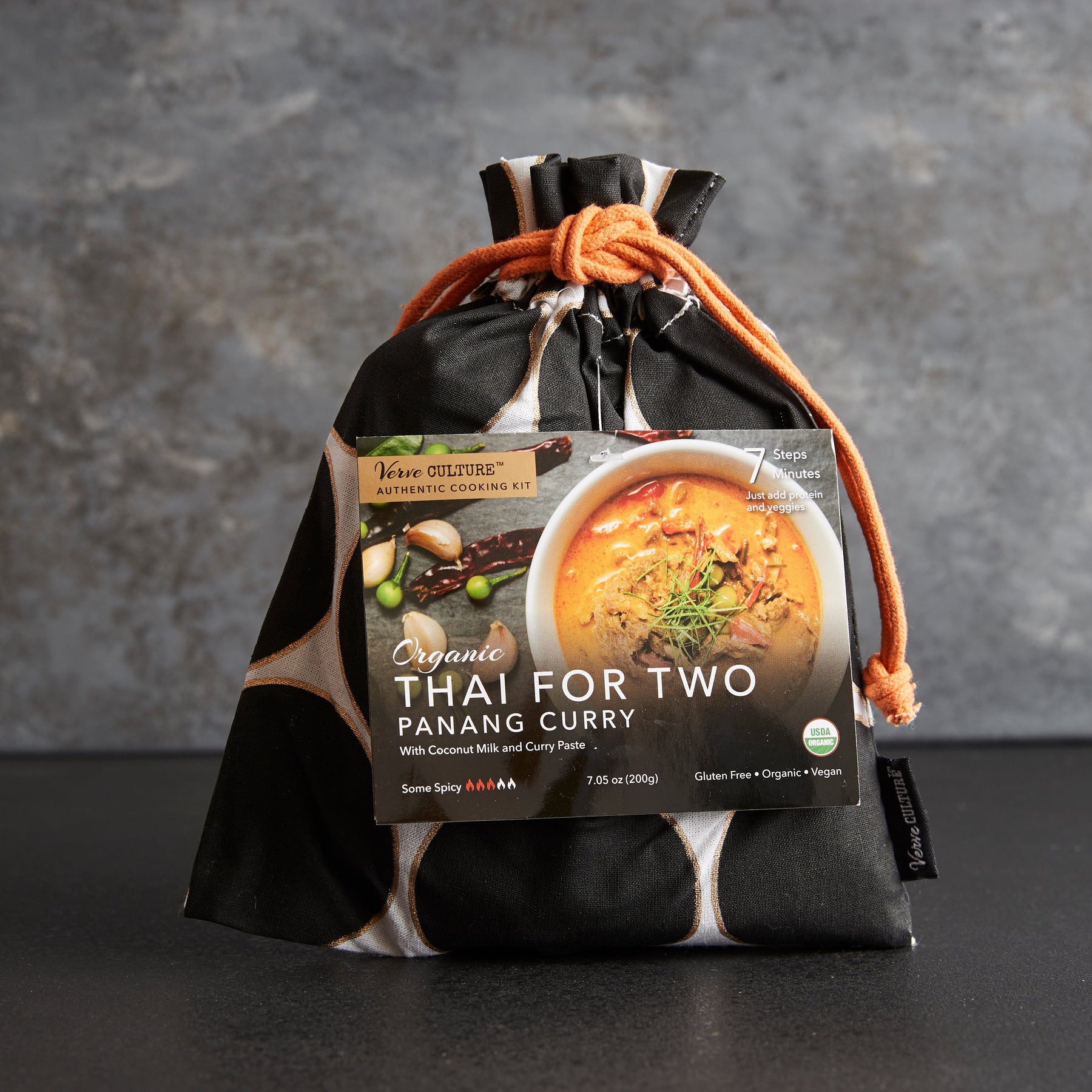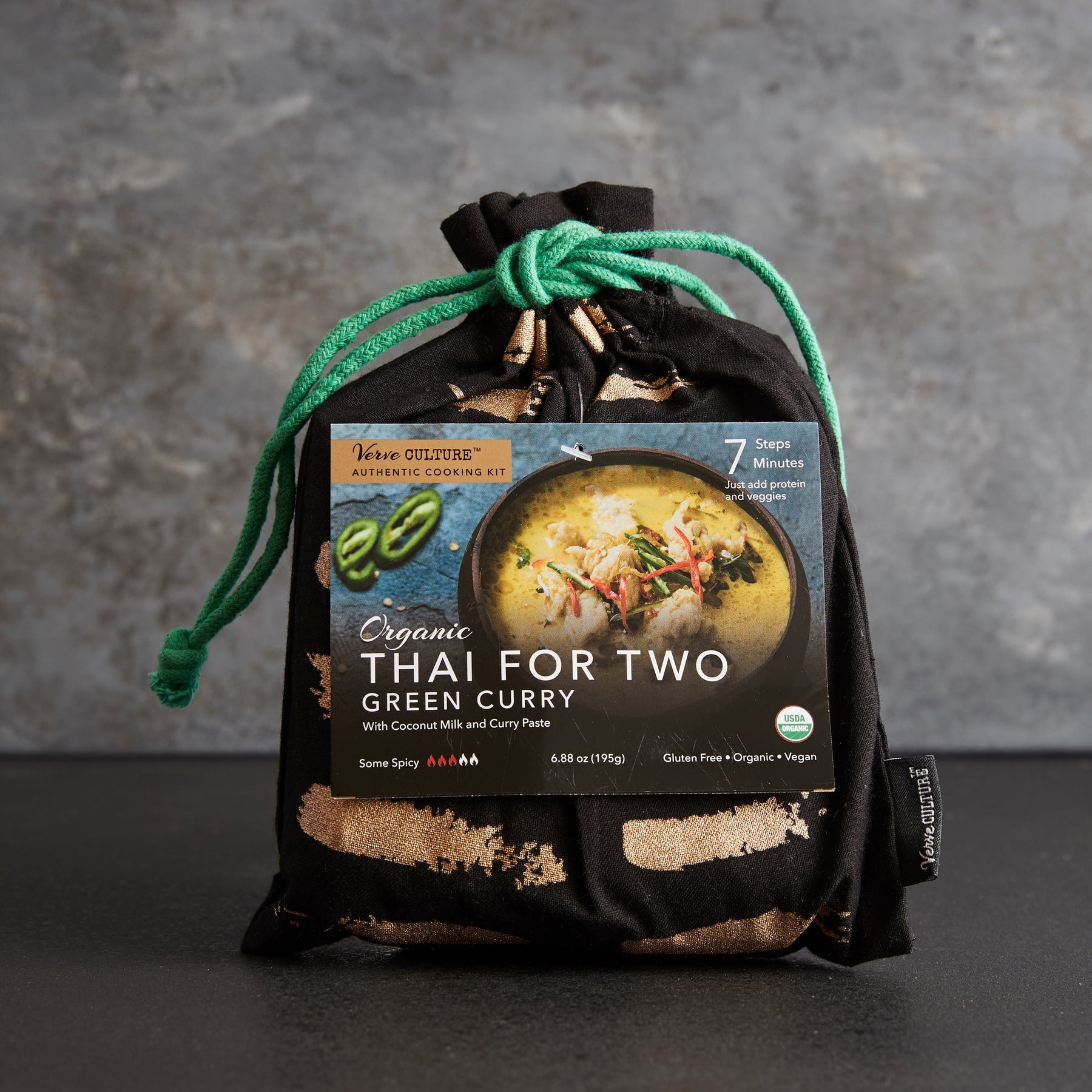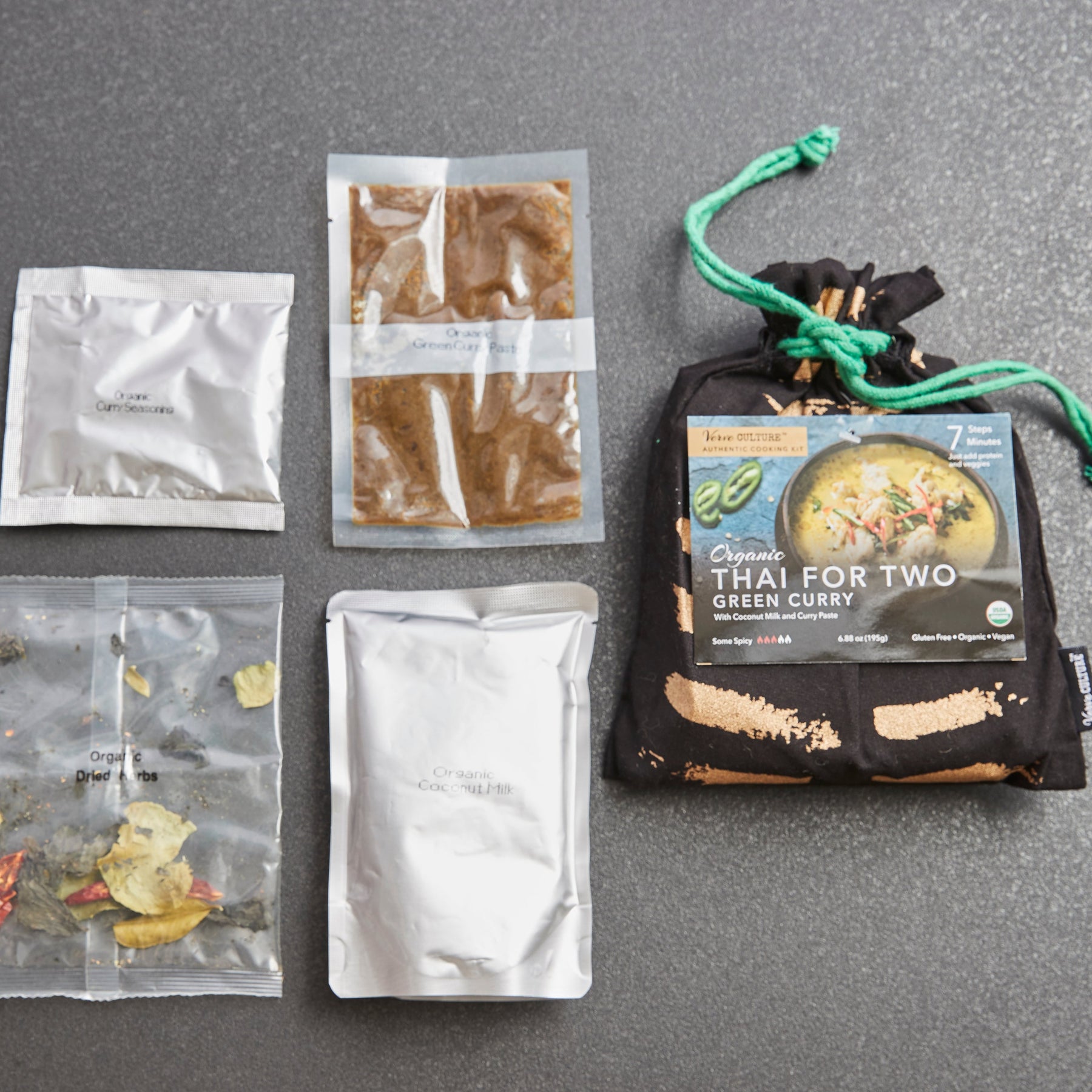 Thai For Two Curry Kits (Panang/Green Curry)
You can cook delicious Thai curry at home with our Thai for Two cooking kits. Authentic ingredients are from an organic farm in Thailand.
Spice up your next gifts and your own kitchen with these DIY cooking kits. Each kit serves two. Add your own protein and vegetables and serve over rice or noodles.
Kit includes: -Dried Herbs -Red Curry Seasoning -Red Curry Paste -Coconut Milk Organic, Vegan, and Gluten-Free.
Made in Thailand