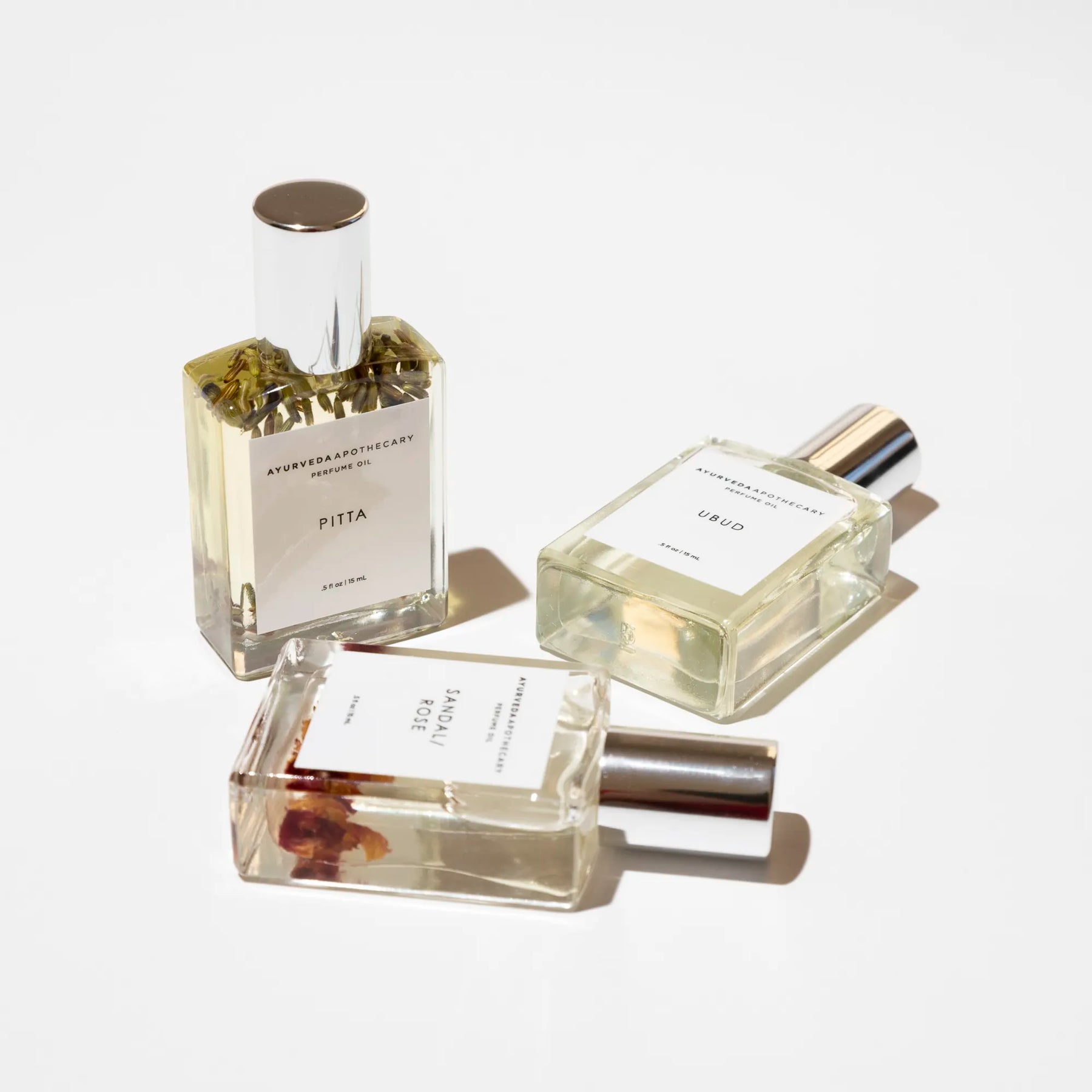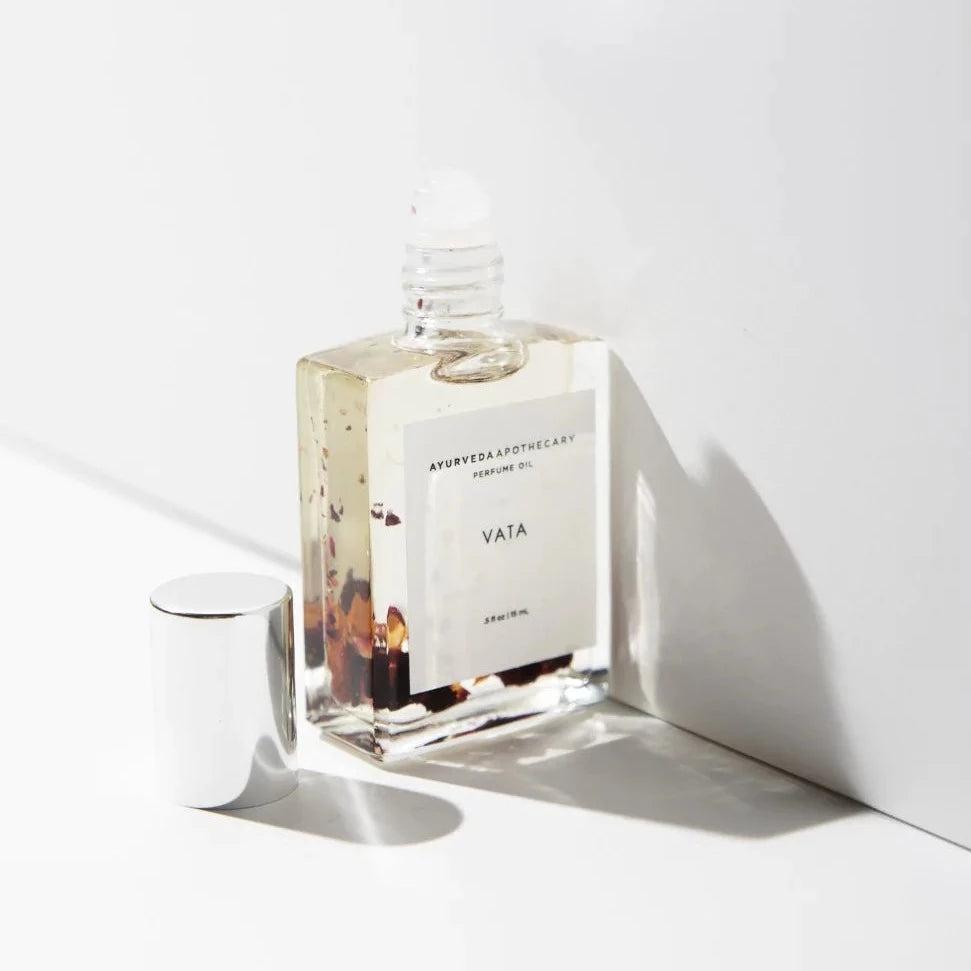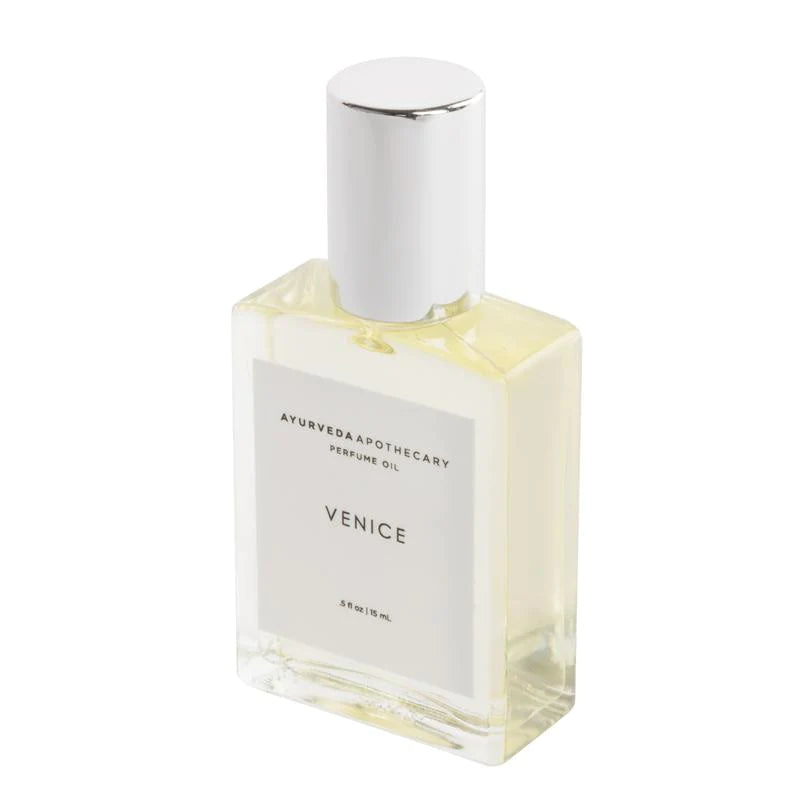 Balancing Perfume Oil
This beautiful roll-on perfume oil has been developed by meditation experts and yoga teachers from Australia, India, and the US.  Based on the ancient principles of Ayurvedic medicine, the perfume oils use flowers and other botanicals to create magically potent and irresistibly beautiful scents
UBUD is inspired by delicate winding rice terraces and the soft devotion of the sweet Balinese sky. 
This white floral blend elicits nuanced relaxation though a soothing fresh floral scent. Bold, bright and strong, this is a powerful oil designed for the most discerning floral enthusiast.
Windswept VATA dosha is an energetic dreamer who benefits from the balance of sturdier roots to become focused, grounded, and serene.
Made by Yoke Vata Balancing Perfume Oil provides a luxurious aromatherapy balance to any day. This synergistic combination helps to ground and focus Vata while supporting replenishing self-care rituals.
Made in America

15 ml