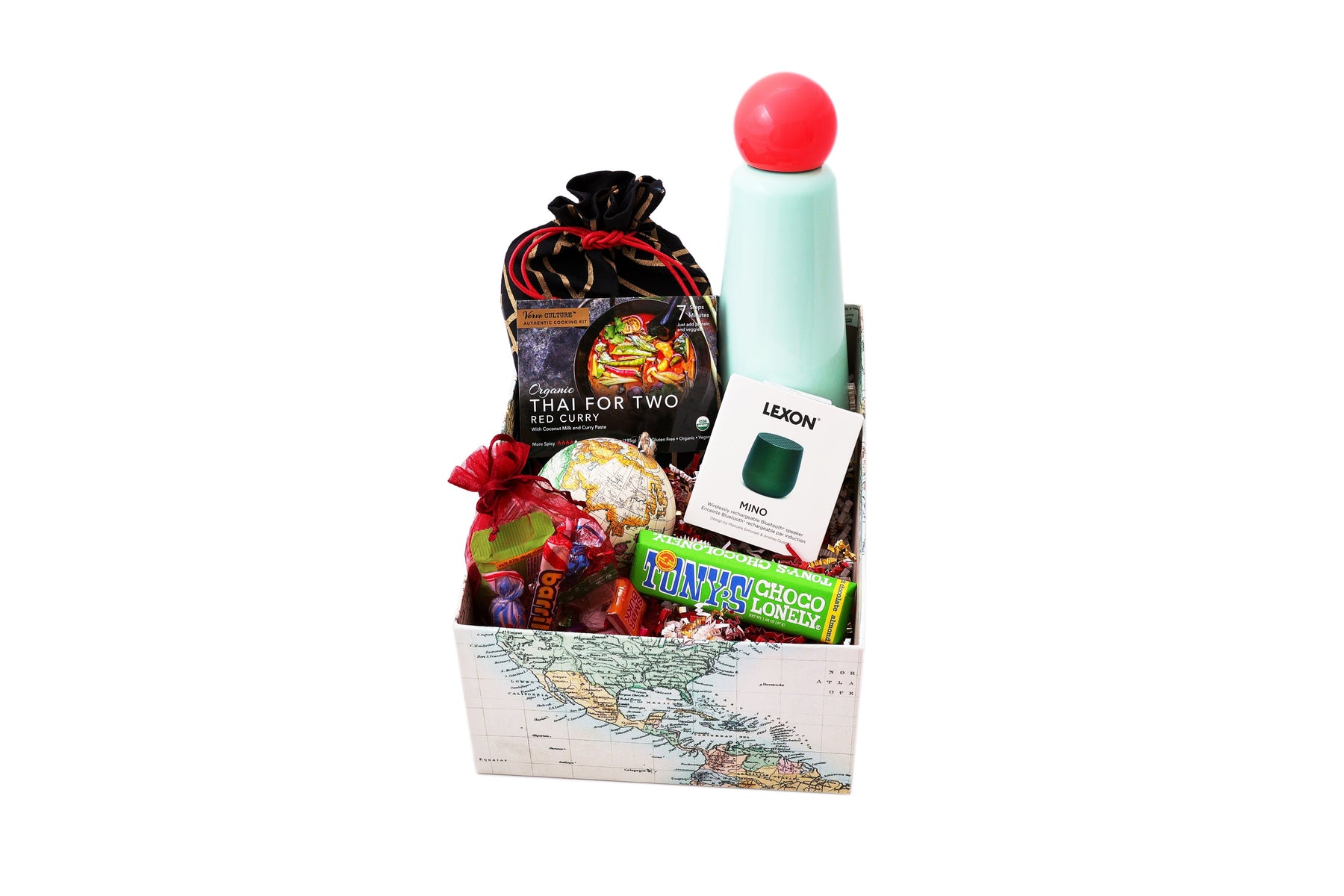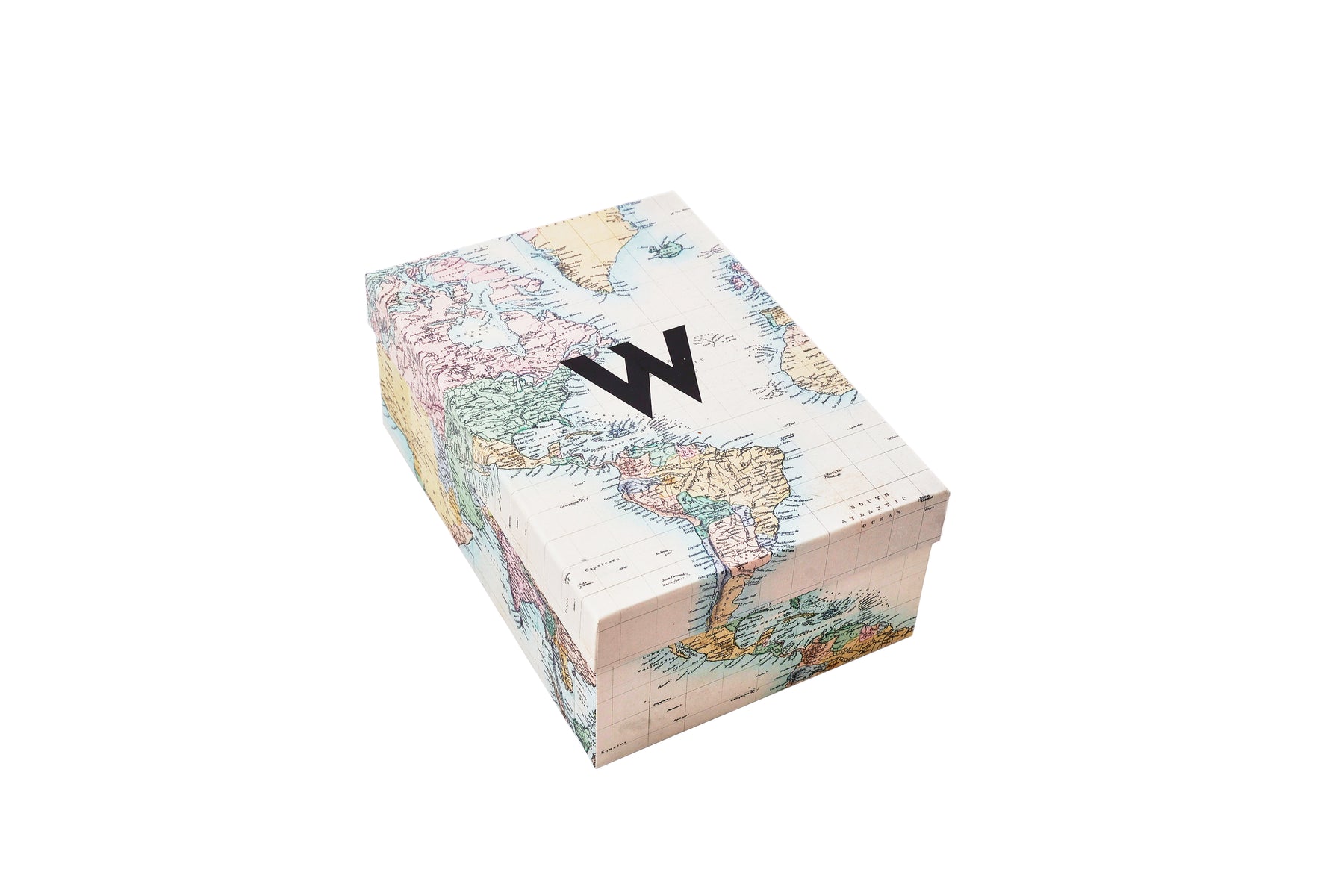 Wanderlust International Gift Box
Exclusive, Limited Edition Gift Box from Wanderlust.  Wander The World with this curated gift set of the most unique finds from around the world.  This is a MUST-gift.

The Wanderlust International Gift Box includes:

Lexon Mino Bluetooth Speaker from France

– Mini but mighty, this bluetooth speaker fits in the palm of your hand, yet has amazingly powerful sound.  It has won several design awards.  Colors may vary


Lund Skittle Water Bottle from England

– Inspired by classic British bowling pins, this striking water bottle is not only eye-catchy but is fully functional (keeping hot liquids warm for 12 hours and cold liquids cool for 24 hours).  Colors may vary


Verve Culture Cooking Kit from Thailand

 – Beautifully packaged curry-for-two, with ingredients from organic farms in Thailand 

Globe Ornament

- Keepsake, handcrafted globe ornament to commemorate travels near and far

Candy from around the world Stocking Stuffer

– Exotic, hard-to-find, delicious candies & chocolates from Tokyo, Paris, Marrakesh, London, Belgium, and the rest of the world.  Includes full-size, 1.6 oz bar of the cult-favorite Chocolonely from Amsterdam

Keepsake Box

 - Items come nicely packaged with holiday flair, in a world map-themed keepsake box to store travel memorabilia 
Exclusive, limited-time gift box value priced at $98.  
Normally $122.