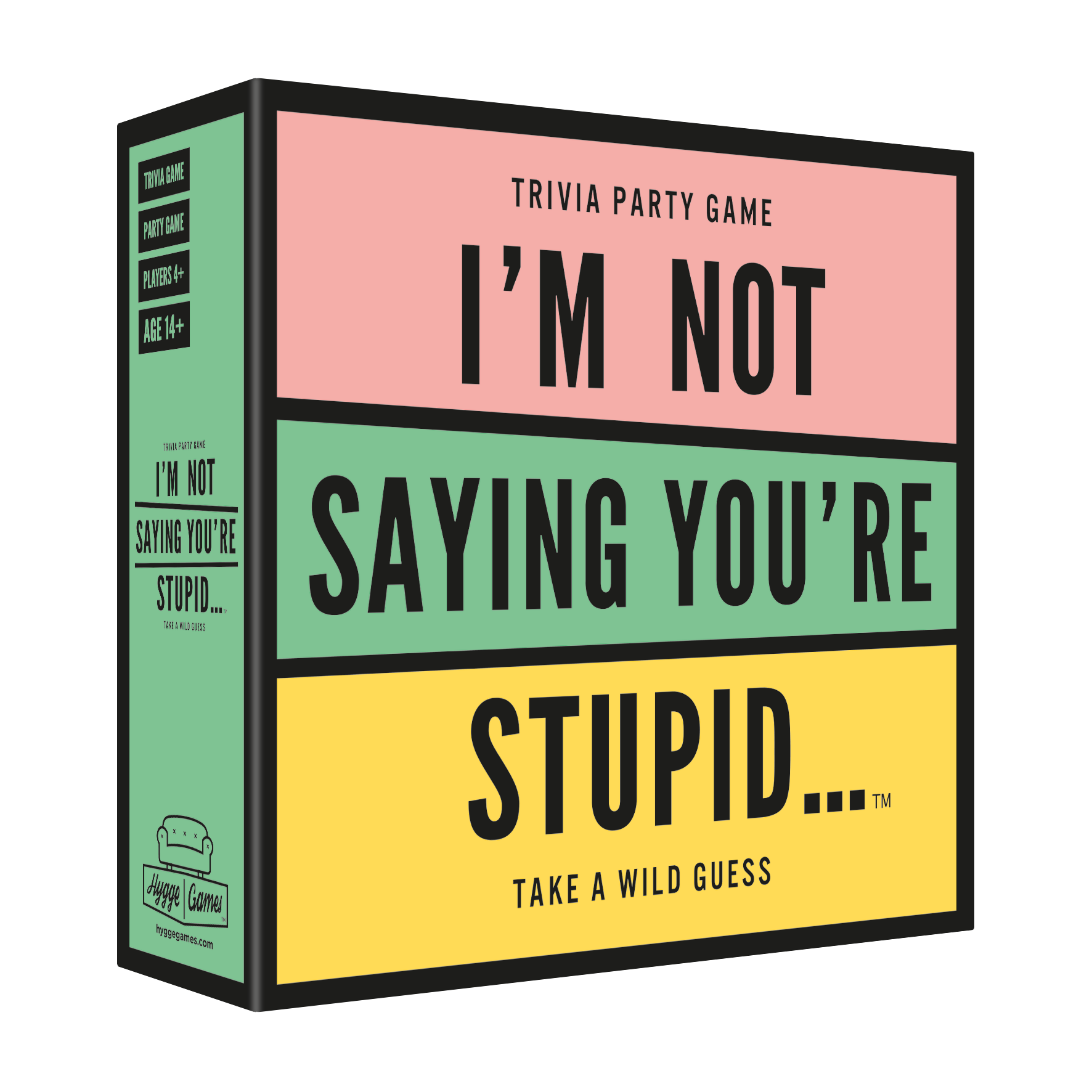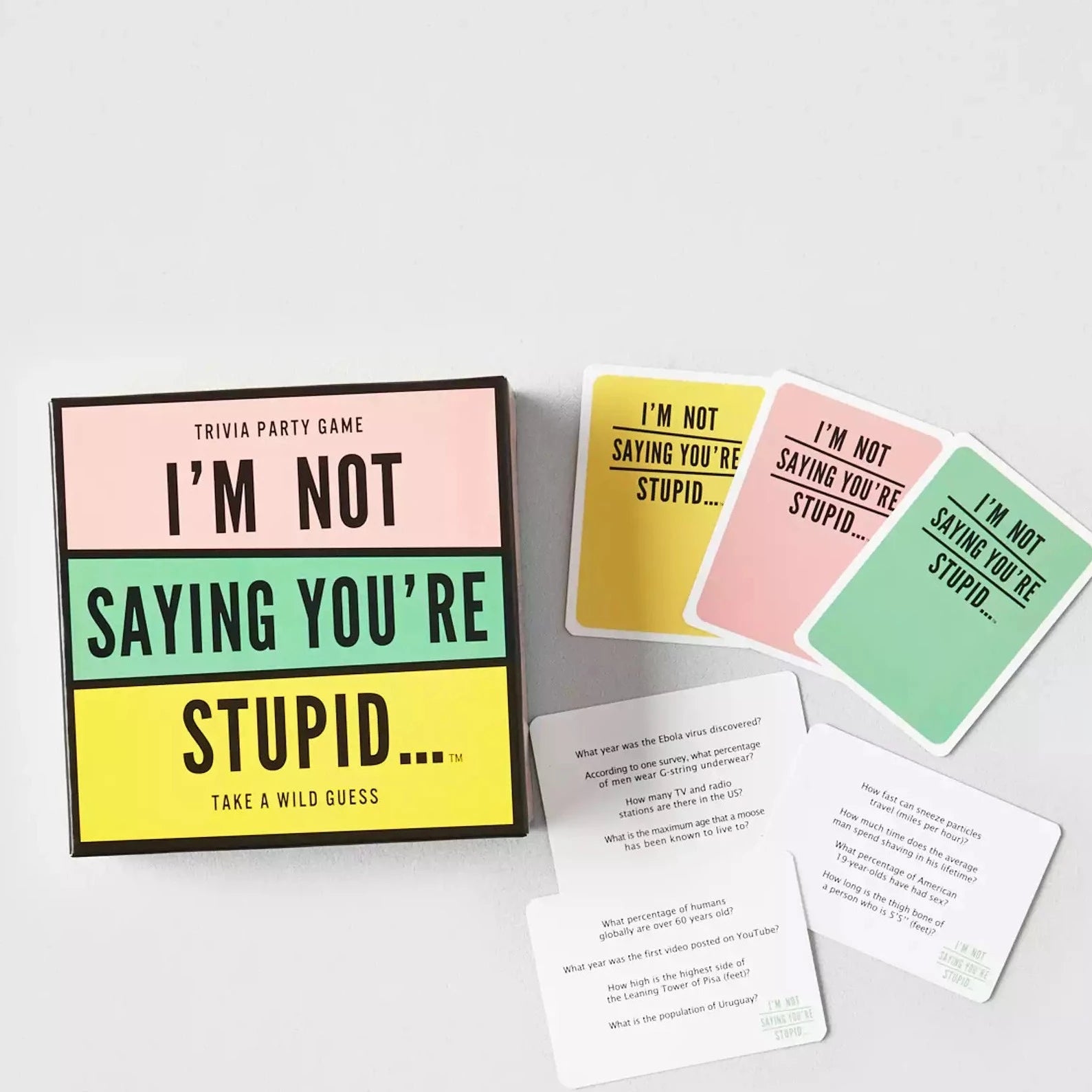 I'm Not Saying You're Stupid...
These games are perfect dinner party conversation starters that will make every party memorable and fun!
I'm Not Saying You're Stupid… is a fun and fresh game featuring over 400 questions that are random, hilarious, and almost impossible to answer just right.
The perfect game for anyone who loves new trivia, wild guesses, and uproarious laughter! A dynamic and entertaining game for your next party, evening at home, or dinner!