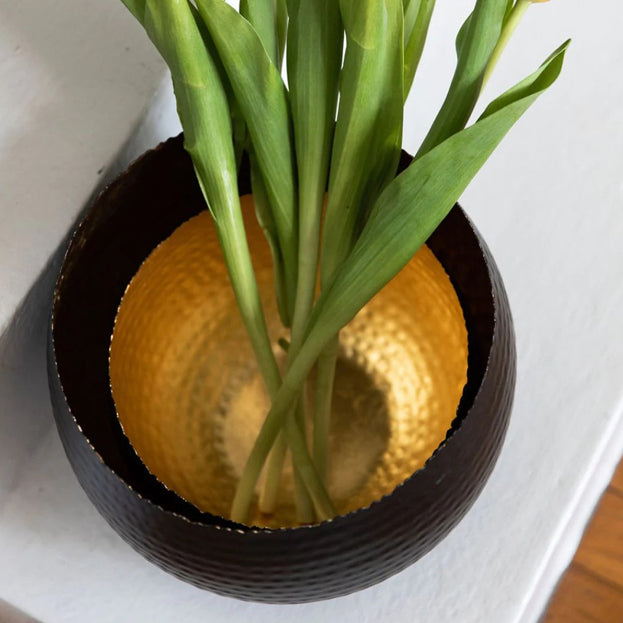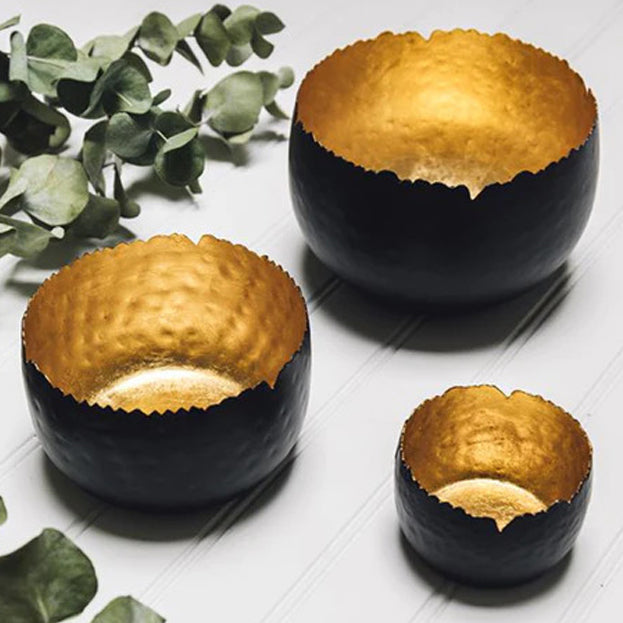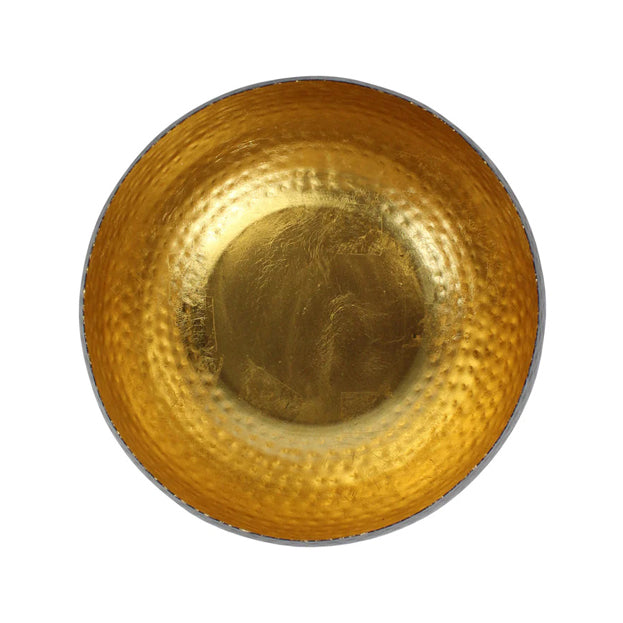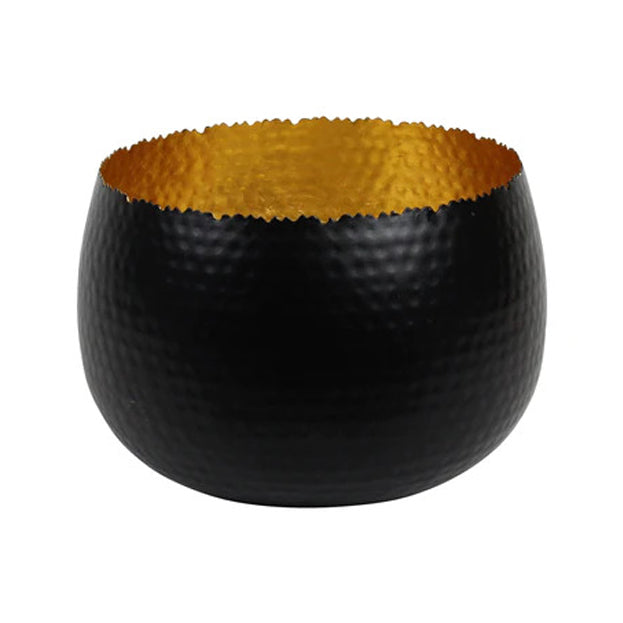 Mela Dune Extra Large Bowl
The handcrafted Dune bowl from Mela Artisans pairs organic form with a lustrous and chic gold foil interior. The unique process used to craft the Dune bowl is an intricate spinning technique that produces the bowl's natural and irregular edge.

Aluminum
10"Diameter x 7"H
Handcrafted in India by skilled artisans

All Mela Artisan products support fair trade through an extensive program that preserves Indian craftsmanship and promotes the welfare of communities throughout the country.