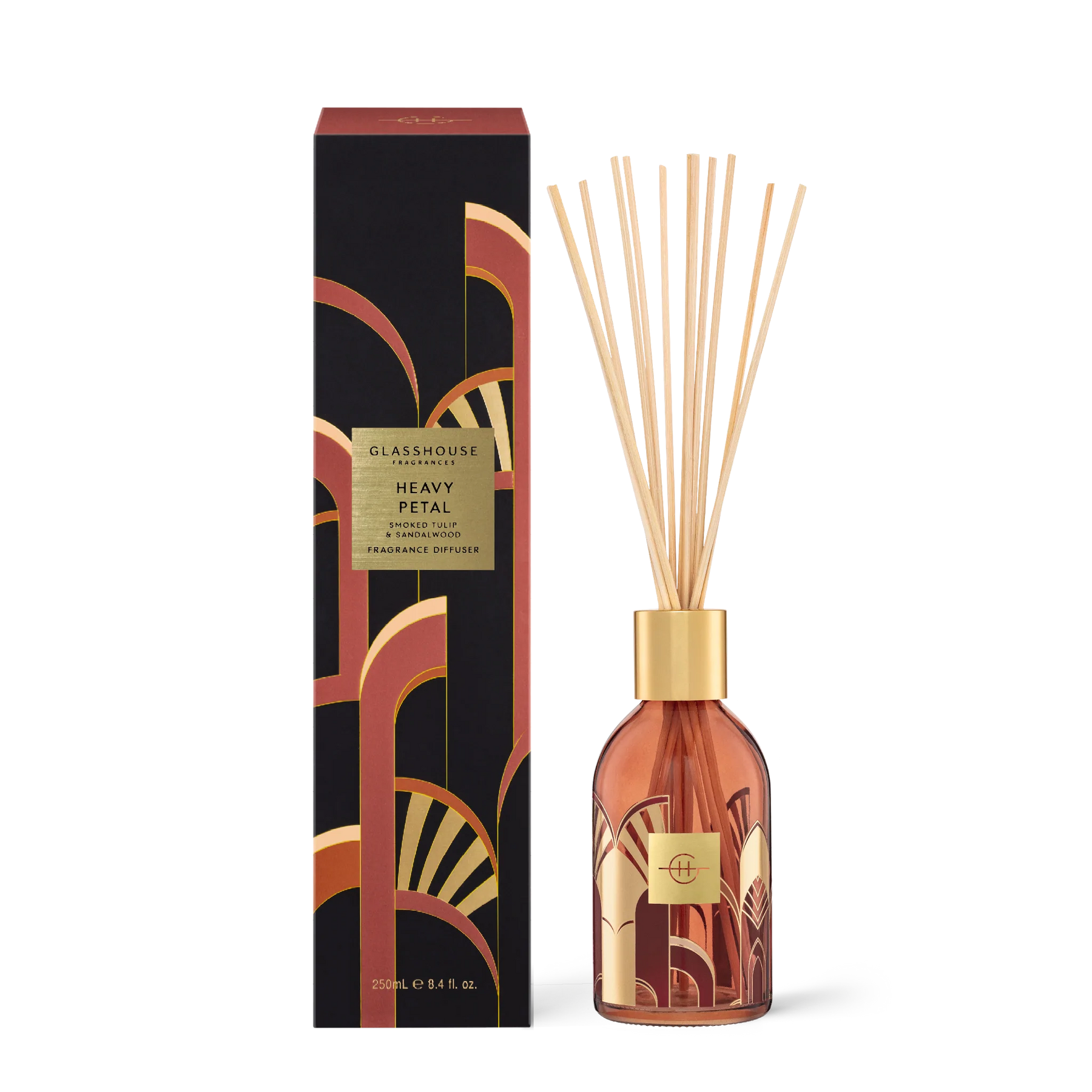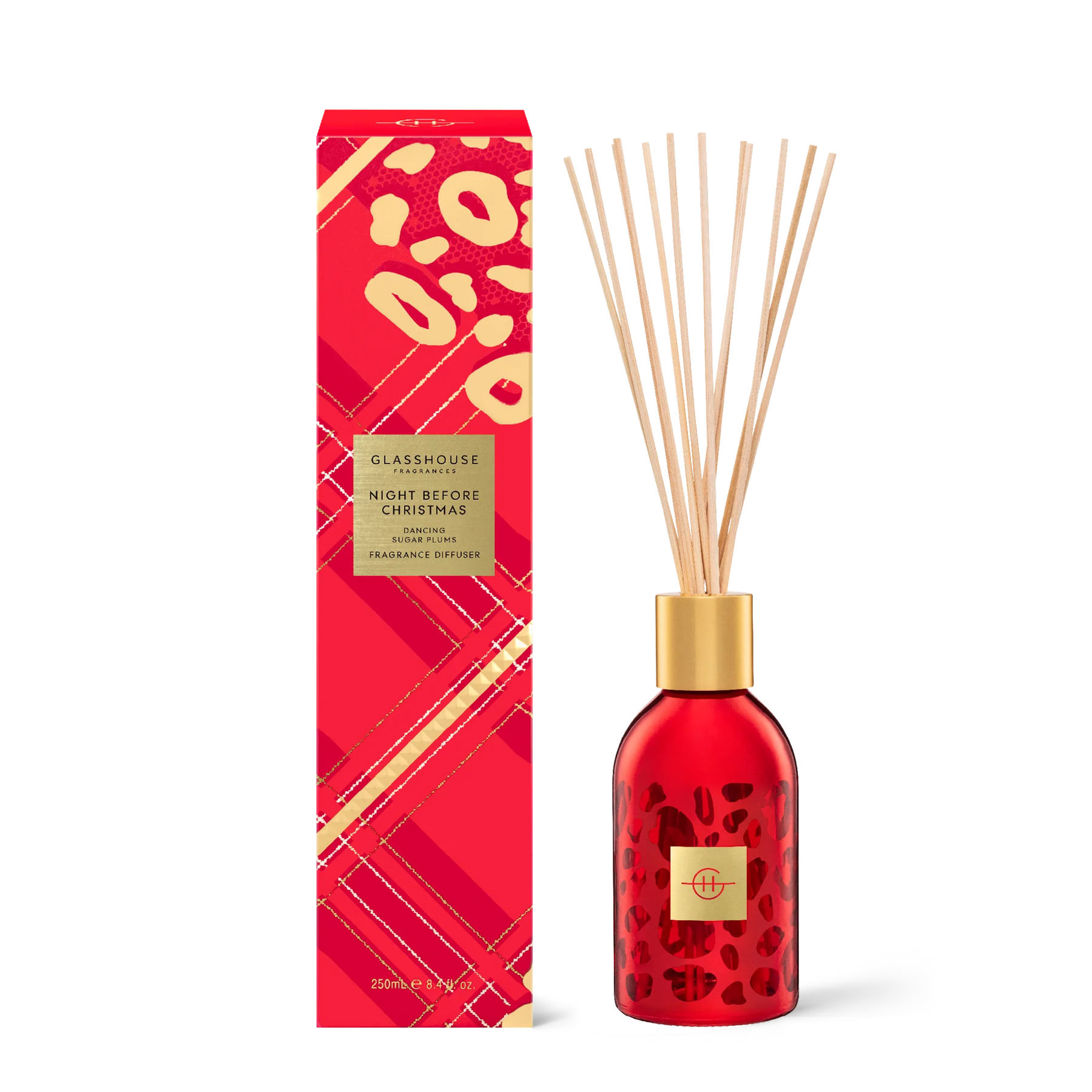 Diffuser 250ml
Style:
Night Before Christmas
Night Before Christmas: Dancing Sugar Plumbs. 'Twas the night before Christmas for uninterrupted ambience. Inspired by Plum Puddings, sweet treats and festive fruits conjuring dream-like visions and the magic of Christmas.
Heavy Petal: Smoked Tulip & Sandalwood. With voluptuous Blooms, toasted Spices and smoked Lavender, Heavy Petal is a dark floral slow-dancing with smoked woods. Your ticket to a '20s-inspired olfactory wonderland.