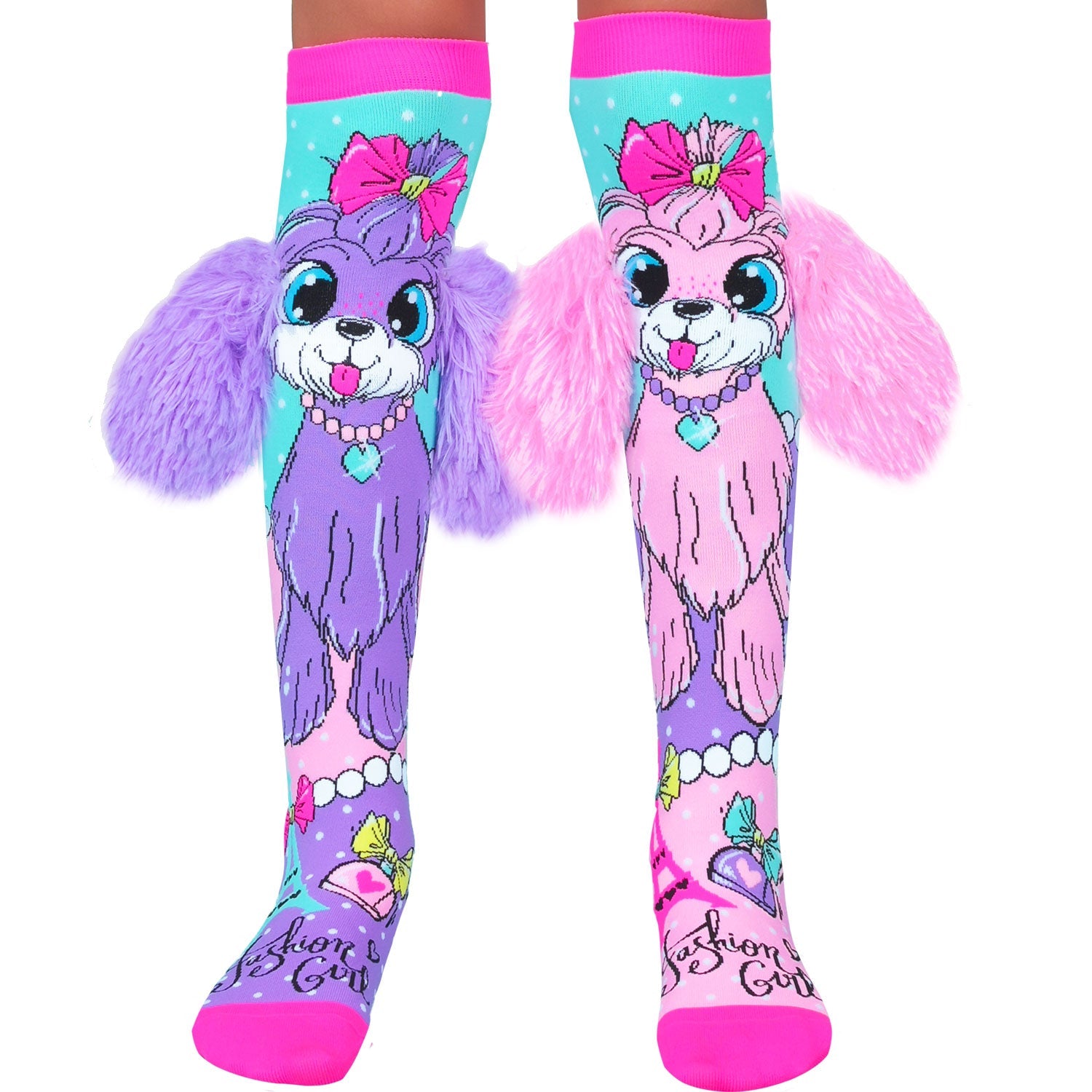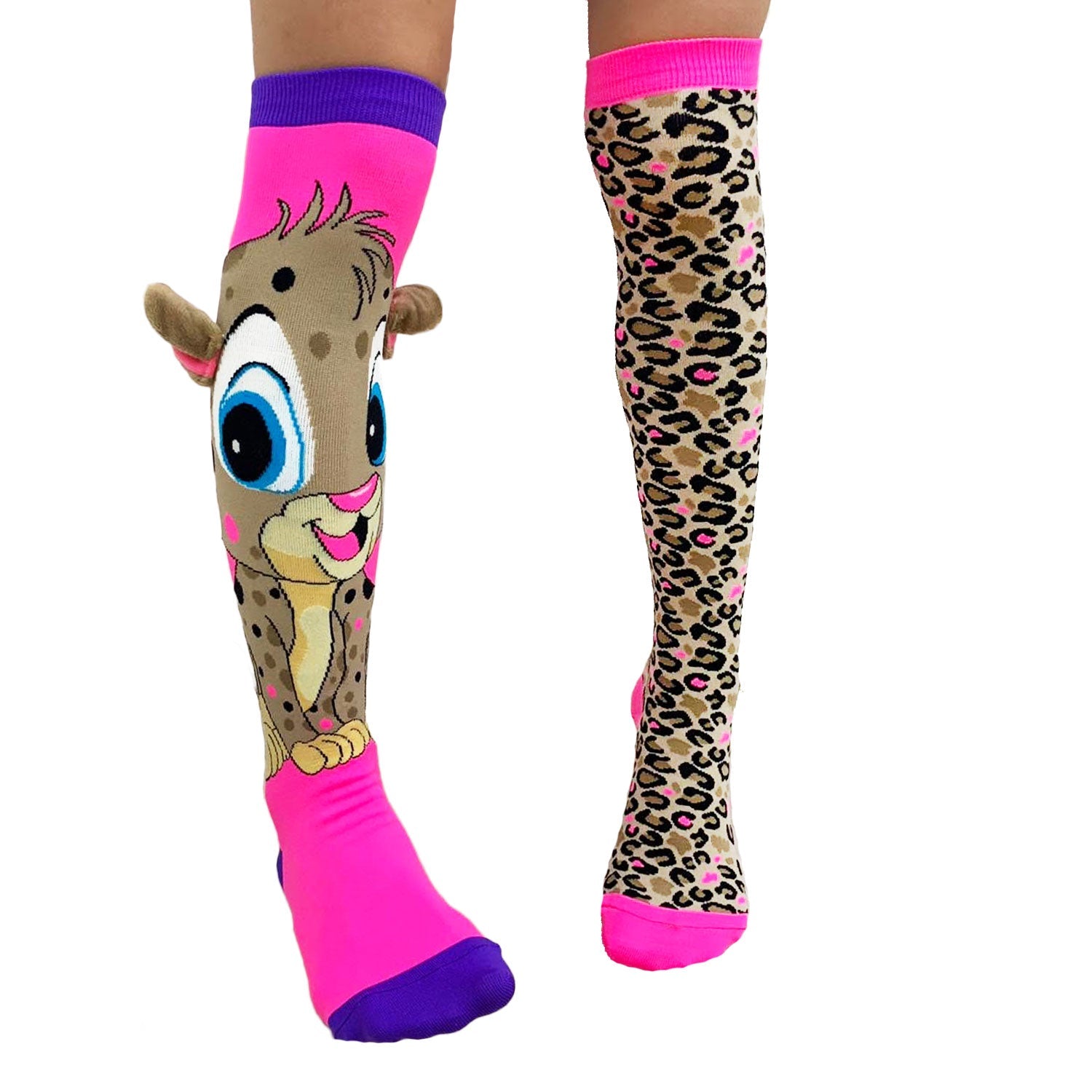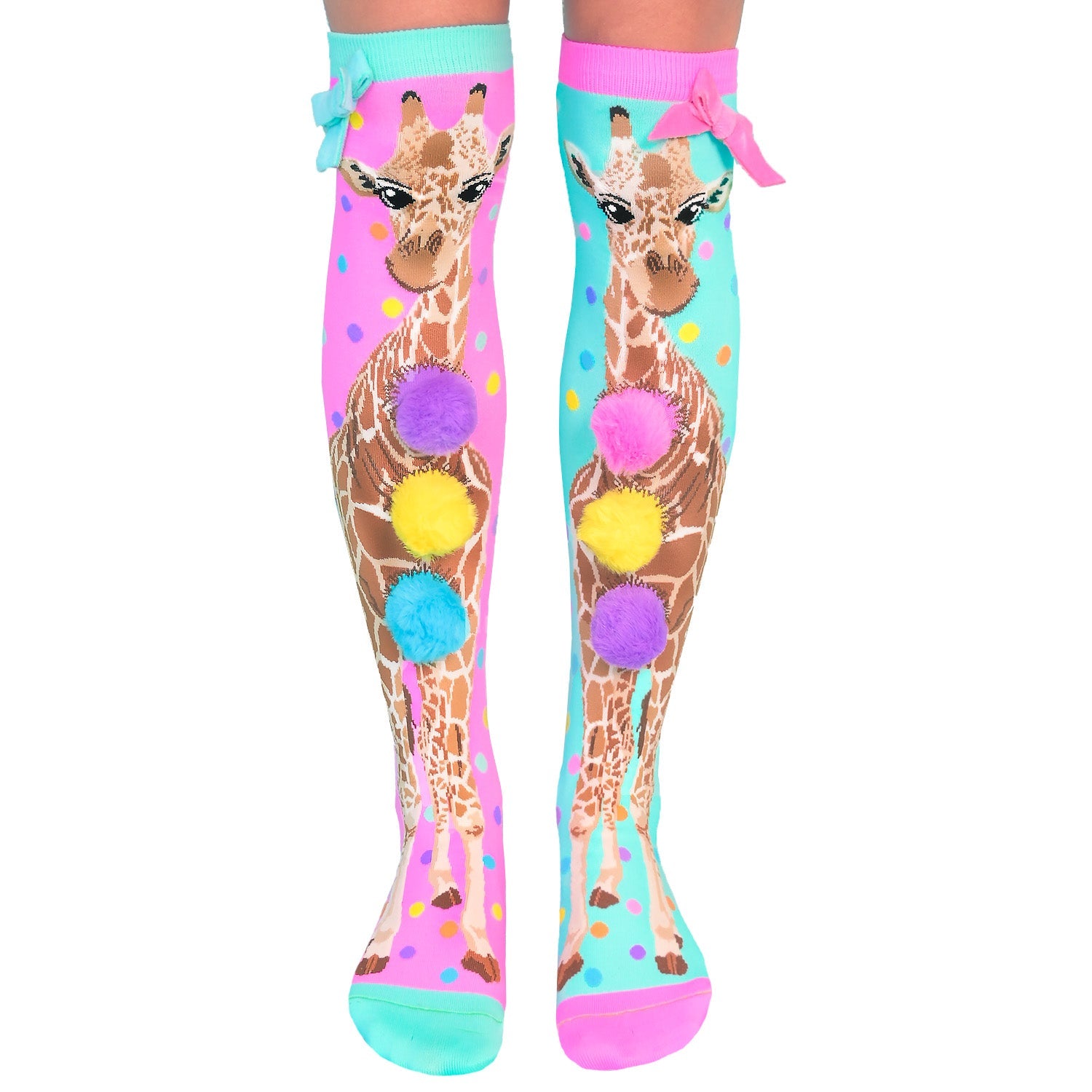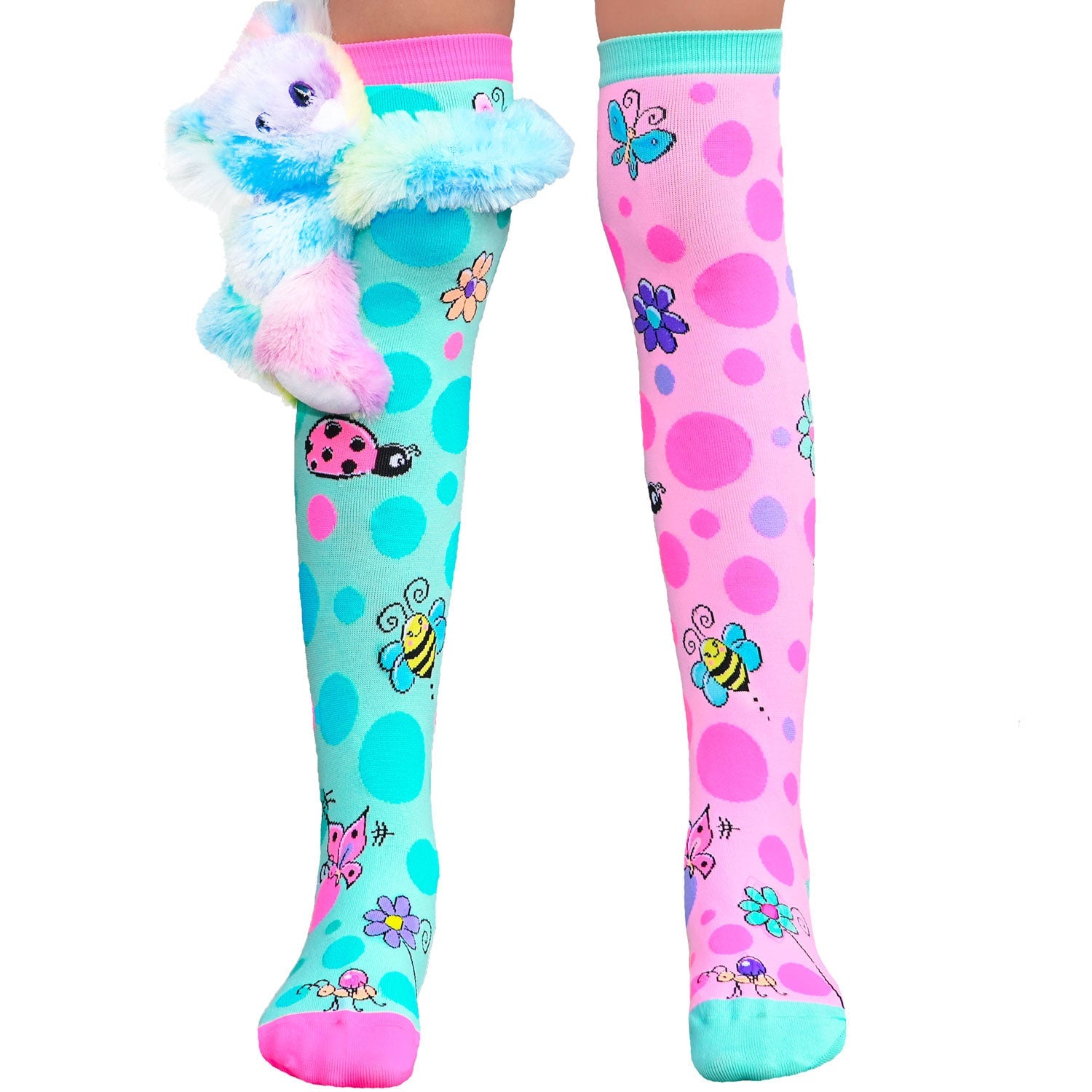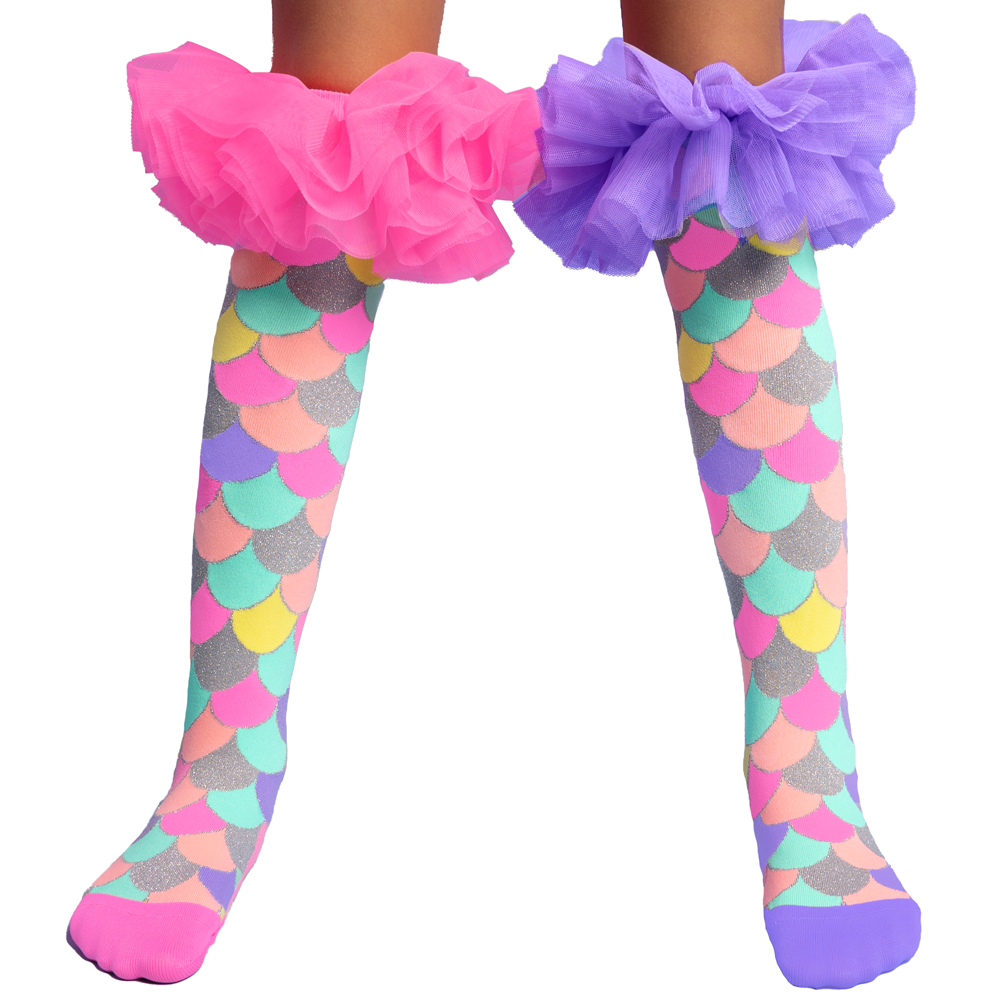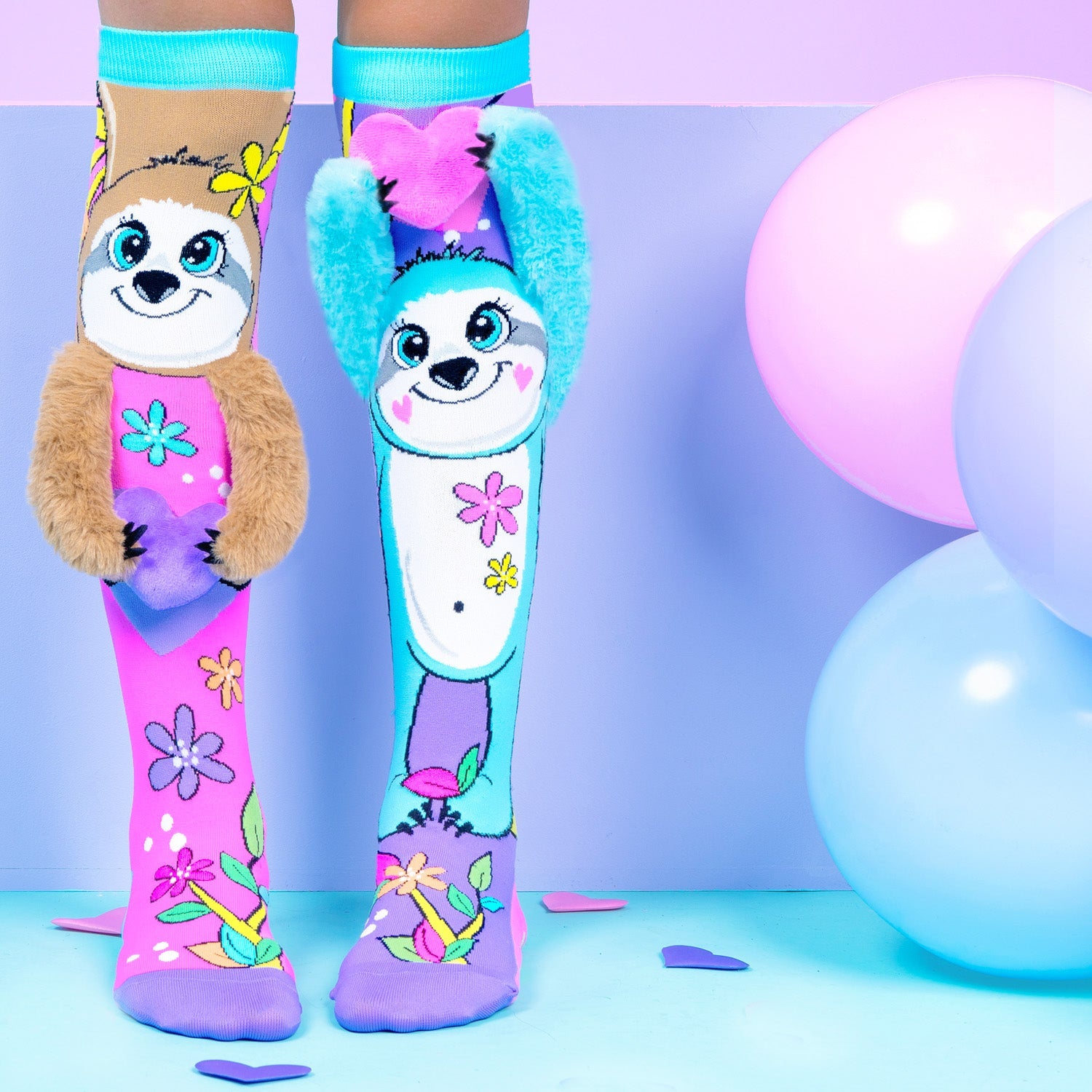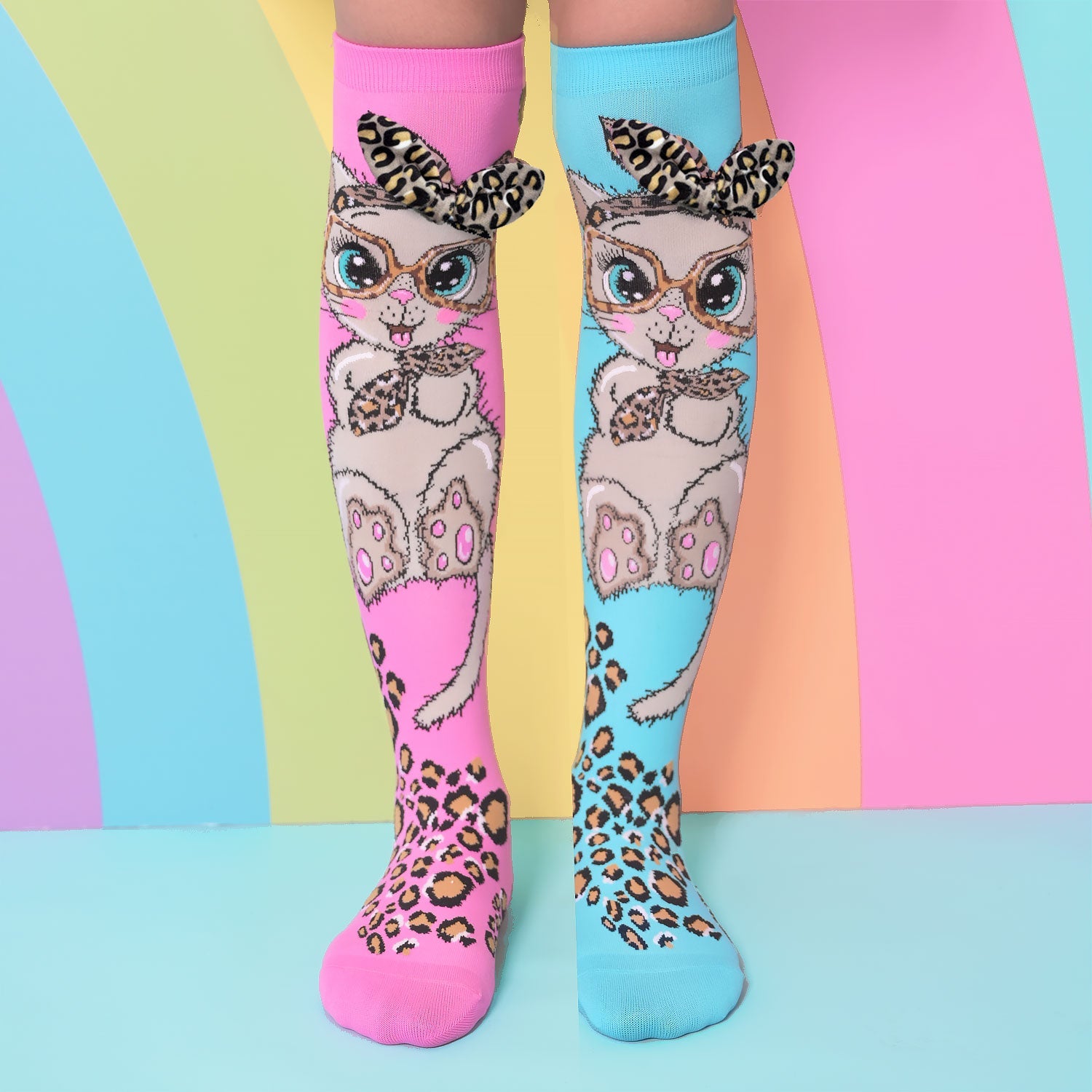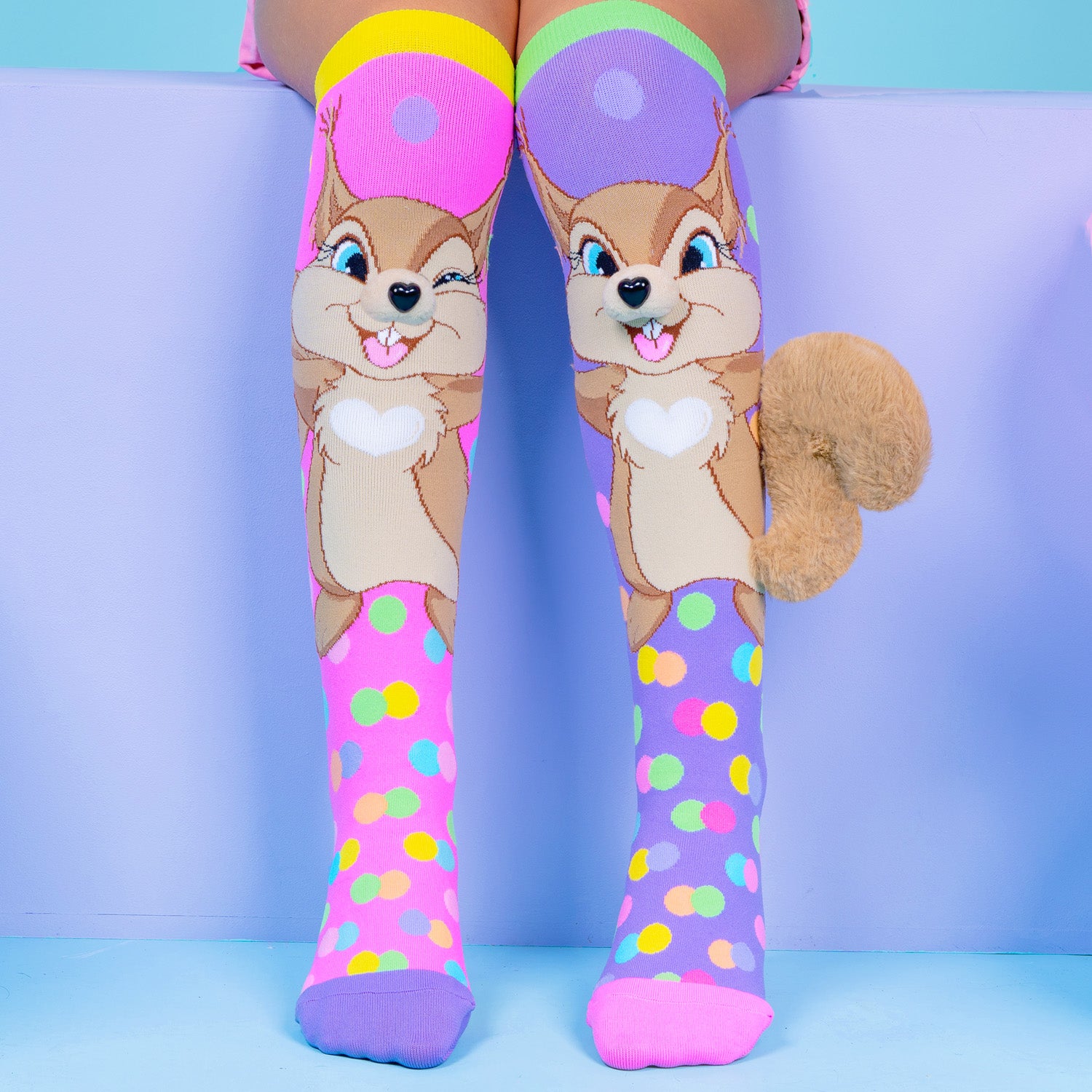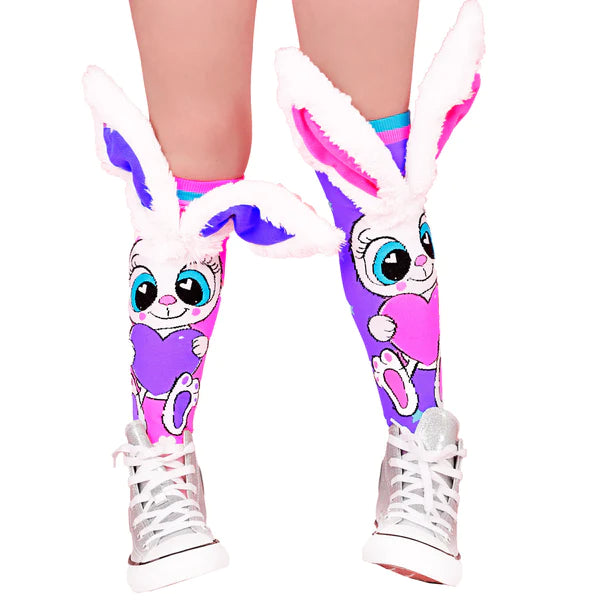 MadMia Designer Socks - Kids
From Sydney, Australia, these crazy & colorful knee-high socks will get everyone's attention!  These super-fun socks are sized to fit ages 3-5 (check out our teens/tweens line too!) and are made with extra special, innovative details like floppy ears, tinsel hair, button noses and more.  
Made from a perfect blend of 70% Nylon, 28% Polyester and 2% Spandex, these vibrant & colorful knee high socks offer a super comfortable fit with good elasticity, so they won't slip down the leg or stretch the design when worn.